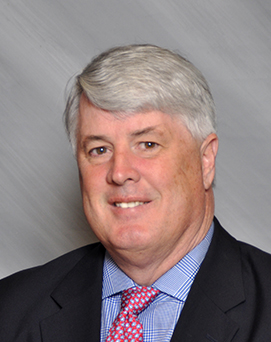 195 North StreetSuite 100Teterboro, NJ 07608
Specialties: Investment
Scope of Service Experience
As the Director of Capital Markets, Gregory works closely with the NAI Hanson Brokerage Team, Owners and Developers in servicing their capital market requirements in three areas of focus: Debt and Equity Finance, Note Sales and Investment Sales.
Background & Experience
Gregory has worked with owners, developers and investors to obtain debt, equity and mezzanine financing on income producing properties. He has also compiled financing packages on commercial mortgages to present to sources of capital lenders including federal agencies, insurance companies, banks and Wall Street conduits.
Education
• Bachelor of Science, Ithaca College, Ithaca, NY
Significant Transactions
SOLD
• 289-315 Rte. 17 So./60 Rte. 17 No. Paramus, NJ – 244,900 sf retail
• 350 & 360 Mt. Kemble Avenue, Morristown, NJ – 229,500 sf office
• 150 Pierce Street, Franklin Township, NJ – 133,686 sf office/industrial
• 86-110 Orchard Street, Hackensack, NJ – 125,000 sf industrial
• 900 Route 9 North, Woodbridge, NJ – 112,568 sf office
• 13133 North 34th Street, Clearwater, Fl – 106,136 sf industrial
• 50 Chestnut Ridge Road, Montvale, NJ – 104,000 sf office
• 216 Route 17, Rochelle Park, NJ – 82,222 sf office
• 286 Water Street, Augusta, ME – 81,918 sf office
• 33 Route 17 South (Landmark), E. Rutherford, NJ – 78,000 sf retail
• 789 St. Georges Avenue, Woodbridge, NJ – 74,618 sf retail center
• 163 Bloomfield Avenue, Verona, NJ – 70,000 sf adaptive re-use
• 200 Old Hook Road, Harrington Park, NJ – 68,000 sf office
• 775 W Silverlake Road, Tucson, AZ – 49,500 sf sale/mortgage
• 2750 Hartford Avenue, Johnston, RI – 26,322 sf retail
• 1673 West Highway 48, Bushnell, FL – 19,907 sf investment
• 1800 Simpson Highway 49, Magee, MS – 19,000 sf investment
• 124 Hogan Boulevard, Mill Hall, PA – 19,000 sf retail investment/mortgage
• Palisades & Washington Avenue, Weehawken, NJ – 14.54 acres
• Block 1309, Lot 1, New Milford, NJ – 13.6 acres
• 311 17th & 252-282 16th Street, Jersey City, NJ – 5.78 acres
• 1301 Morris Street, Union, NJ – 1.75 acres
• 30-40 Madison Avenue, Newark, NJ – multi-family development sit
LEASED
• 650 From Road, Paramus, NJ – 116,360 sf
• 650 From Road, Paramus, NJ – 28,827 sf
• 650 From Road, Paramus, NJ – 24,900 sf
• 700 Kinderkamack Road, Oradell, NJ – 19,540 sf
LOAN PLACEMENTS
• 50+ loan placements on office, retail, industrial and multi-family assets valued in excess of $400M
Success Stories
Annin Flag